IGNITION IMPROVEMENT KIT FOR VW-AUDI-SEAT-SKODA from 1991-2003 WITH IGNITION MODULE AND COIL FIXED TOGETHER



IMPROVE YOUR IGNITION SYSTEM BY INSTALLING OUR COMPLETE KIT available for:





AUDI 80 IV 2.0 E-

AUDI 80 IV 2.0 E

quattro- AUDI 80 IV

Avant 2.0 E-Cabrio/Coupe

engine

ABK -SEAT ALAMBRA 2.0I

mot.ADY-SEAT AROSA 1.0/1.4-SEAT CORDOBA first Series 1.0/1.3/1.4/1.6/1.8/2.016V-SEAT IBIZA Second Series

1.0/1.3/1.4/1.6/1.8/2.0-SEAT TOLEDO II second series 1.6/1.8/2.016V-SEAT FAVORIT-SKODA FELICIA-SKODA OCTAVIA-VOLKSWAGEN CADDY-VOLKSWAGEN CORRADO-GOLF III Third Series 1.4/1.6/1.8/2.016V-VOLKSWAGEN LUPO 1.0- VOLKSWAGEN PASSAT III Terza Serie 1.6/1.8/2.016V- VOLKSWAGEN POLO II e III Second series and Third Series -VOLKSWAGEN Transporter IV Fourth Series- VW VENTO 1.4/1.6/1.8/2.016V



In this photo you can see the HIGH PERFORMANCE COIL installed above the module CLOSED TOGHETER.

However you can change the position of the HIGH OUT PUT Coil and fix it in another point for example in any location of engine bay preferably not in contact with heat and humidity.

To make this you just need to use longer 3mm wires to connect the Supercoil with the ignition module.

FIRST STEP - Disconnect the stock/original old coil from ignition module by taking away the fixing rivets.
This job can be easily done with the help of a drilling tool

EASY INSTALLATION!

BETTER ENGINE PERFROMANCE AT ALL LEVELS INCLUDING FUEL ECONOMY, TORQUE AND ACCELERATION.
MUCH CLEANER EXHAUST EMISSION


Customers from Europe are welcome.
We ship via courier FEDEX.
We offer very discounted prices to customer
who buy THE complete KIT.


Connect terminal 15 of ignition module to positive (+) post of SuperCoil

Connect terminal 1 of ignition module to negative (-) post of SuperCoil




To make a VERY POWERFULL KIT Select our Special Spark Plugs Torque Master Spark Plugs or PULSTAR Spark Plugs

Select also Special Spark Plug WIRES 8mm Silicon Magnetic Cables for Best Performance and reliability of the complete KIT

EXAMPLE INSTALLATION HIGH
PERFORMANCE COIL ABOVE MODULE
WITHOUT CUTTING MODULE TOWERS

for more info about the complete kit pls contact


info@torquemaster.biz
From U.S.A. TORQUE MASTER
"The World's Best, and Longest Lived Spark Plug"
The only spark plug capable of increasing your Performance!
The Torque Master spark plugs has been designed, engineered and manufactured to provide maximum horsepower, torque, fuel economy and reduced emissions.Our patented "Field Effect" design also gives the Torque Master spark plug the ability to last many times longer than conventional spark plugs.
Don't be fooled by those 'gimmick' plugs whose slightly-modified appearance is more 'show than go'.And why settle for 'business as usual' plugs whose designs haven't changed for dozens of years, when you can get the plug that has the big spark plug manufacturers paranoid! What do you stand to lose......except maybe performance?
Torque Master spark plugs are available for all model of automobiles-motorcycles-marine,and off-road vehicles.Torque Master plugs are also available for special high-performance racing applications, such as turbocharged, supercharged,high-compression, and nitrous-oxide.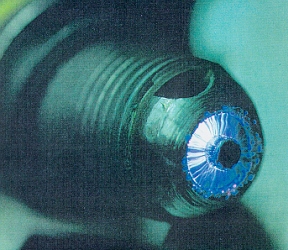 The much greater spark exposure gives a definite an perceptive increase in power, smoothness and all around performance.
TORQUE MASTER spark plugs do not deteriorate in efficiency!
Very often the increase in mileage is phenomenal!
Advanced patented design
called "Field Effect".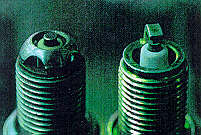 LEFT - The Torque Master self-cleaning spark plug.
RIGHT - The Standard plug.

LEFT - The ultra high performance Torque Master spark.
RIGHT - The spark of standard plug.
TEST MADE BY INDIPENDEND AUTHORITHY IN THE U.S.A.


THE FOLLOWING IS AN OFFICIAL TEST MADE ON DECEMBER 1999 ON VOLVO C70 TURBO BY THE MOST IMPORTANT ITALIAN CAR MAGAZINE CALLED AUTO.THE BELOW GRAPHS SHOW THE INCREASE IN PERFORMANCE WITH THE TORQUE MASTER SPARK PLUGS.
THE ORIGINAL SPARK PLUGS ARE MARKED VOLVO BUT ARE MADE BY CHAMPION AND HAVE PLATINUM ELECTRODES.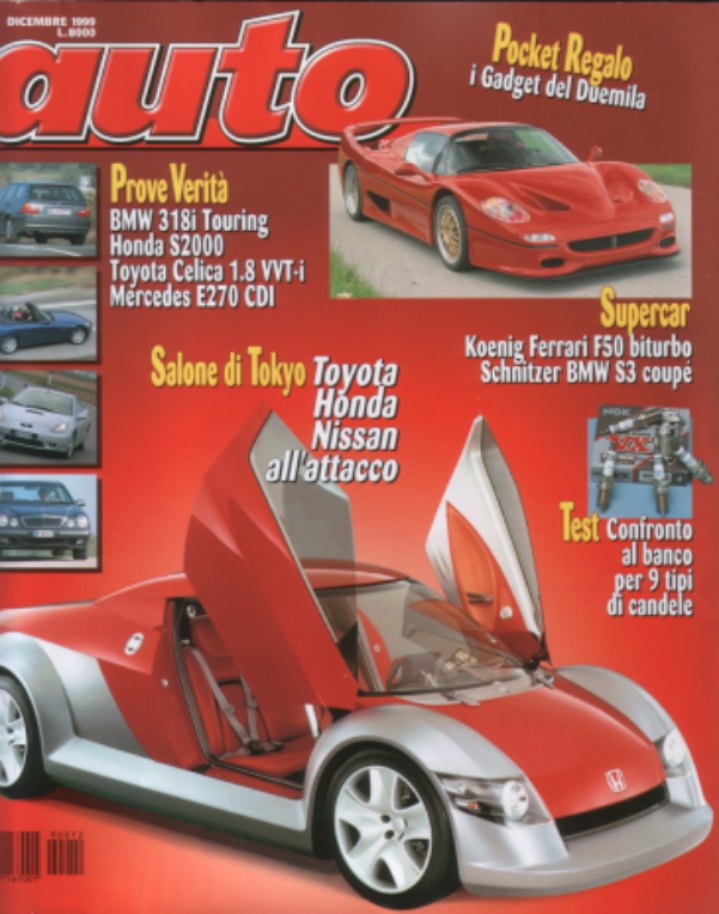 The graph shows the better Performance of Torque Master Spark Plugs in Terms of more Torque (Red Line) and Increased Horse Power (Green Line).The black lines are referred to the original equipment Champion platinum spark plugs.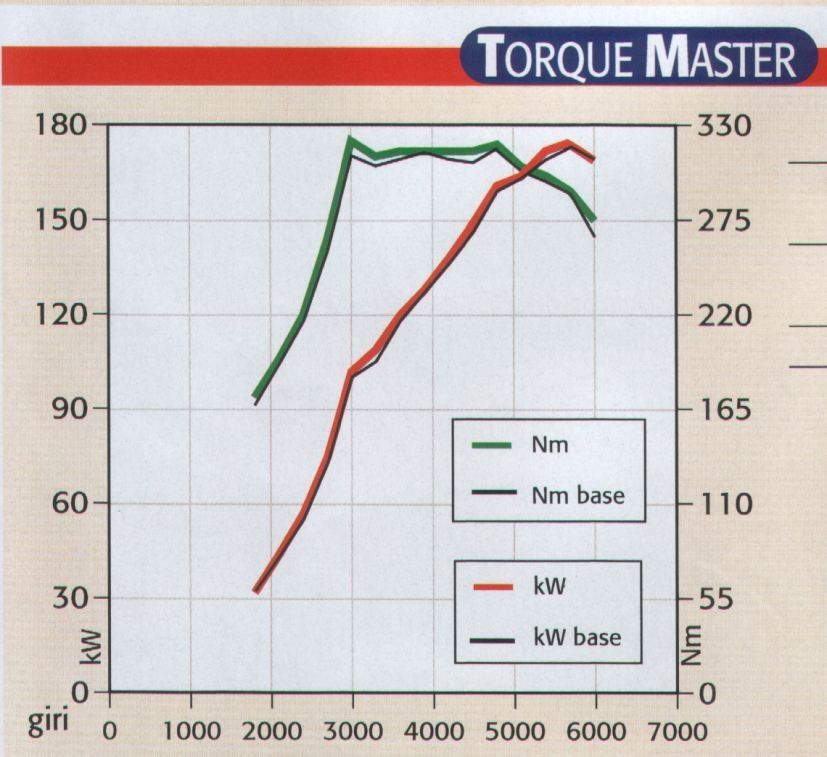 IT IS NOW AVAILABLE THE TORQUE MASTER STAR SERIES CAPABLE OF GIVING EVEN BETTER PERFORMANCE OF THE STANDARD TORQUE MASTER USED ON THIS TEST.